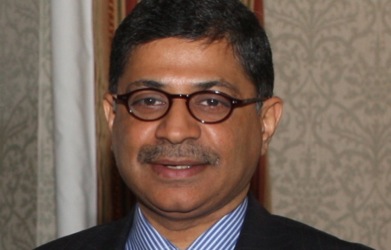 Division Chief, Sovereign Asset & Liability Management Division, Monetary & Capital Markets Department
International Monetary Fund
Udaibir S. Das is a Division Chief in the Monetary and Financial Systems Department of the International Monetary Fund (IMF) where he heads the Sovereign Asset and Liability Management Division.  His work spans across a range of financial sector, capital market and monetary and exchange rate management issues in mature, emerging and developing markets.  Mr. Das' current tasks cover sovereign balance sheet risk management, debt, reserves and sovereign asset management, broader vulnerability assessments and financial stability surveillance.
Mr. Das joined the IMF in 1996.  He was the Resident Advisor in Guyana (South America) from 1996–98.  Prior to joining the IMF, Mr. Das was with the Reserve Bank of India for eighteen years.  He has participated in various financial sector assessment programs, technical assistance missions and financial sector policy work.  In his career with the Fund, he has represented Fund staff on various OECD Working Parties, the Joint Forum and the International Association of Insurance Supervisors.
Mr. Das is a Fulbright-Humphrey scholar with graduate degrees in Economics (U.S.A.) and Management (U.S.A.).  He was a lecturer in economics and finance at Boston University (U.S.A.) from 1989–91.  He has published and holds a research interest in central banking, sovereign asset-liability management, non-bank financial institutions and different aspects of sovereign debt and fixed-income markets.
Profile as of 5/12/2008