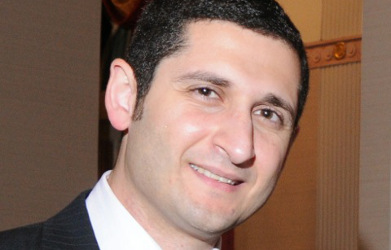 Senior Vice President
Colbeck Capital
Tony Hokayem, CFA is a Senior Vice President at Colbeck Capital, a special situations investment fund which focuses on strategic lending opportunities. Colbeck has originated over $2.5 billion in transactions over the past 3 years.  He invests across the capital structure in various types of debt (senior debt, junior debt, mezzanine debt, bonds, DIP, etc.) and equity (preferred, common, etc) instruments. Prior to his fund experience, he spent 11 years at PNC Bank in their syndicate trading, distressed, leverage finance origination, risk management, and mortgage trading areas.  His focus has been primarily private middle market companies.  Mr. Hokayem has lectured at New York University's Stern School of Business, Wall Street Training, and at several investment
conferences.
Tony has an MBA in Finance and International Business from the Stern School of Business at New York University.
Profile as of 6/11/14