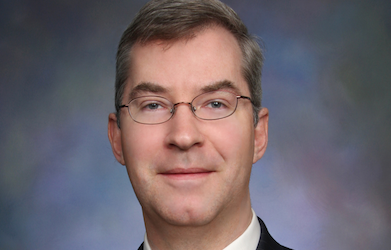 Thomas E. Healey regularly represents parties on transactions involving junior and senior loans and intercreditor issues.
Tom acts for financiers on all aspects of workouts for numerous aircraft in airline
reorganizations in North and South America. He represents finance parties, operators and governments on export credit financings and works regularly on predelivery payment facilities and asset and credit support agreements. He worked for the aircraft manufacturer Embraer on the 2011 Airfinance Journal Regional Jet Deal of the Year involving Aldus Aviation, and the 2003 Airfinance Journal Aircraft Order of the Year with JetBlue Airways. Tom's experience also includes the sale of a portfolio of junior debt secured by 80 aircraft, which was named Airfinance Journal's 2007 Aerospace Deal of the Year.
Buyers and sellers of business aircraft and participants in fractional programs seek Tom's counsel on purchase agreements, financing and regulatory compliance.
Tom's clients say that "He understands the dynamics of the business very well. He is one of the guys that is trying to find ways to overcome challenging situations," according to Chambers USA.