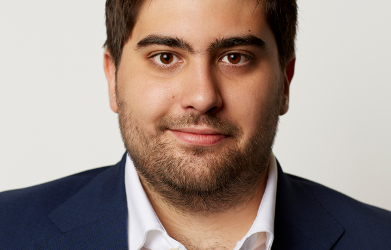 Founder
Taymour Grahne Gallery
Taymour Grahne is the founder of Taymour Grahne Gallery, an international contemporary art gallery opening in New York City's Tribeca neighborhood in Fall 2013. Half Lebanese and half Finnish, Grahne was born and raised in London, followed by time living in New York and Beirut. Grahne received a Bachelor's Degree in International Relations from Boston University and a Masters in Art Business from the Sotheby's Institute of Art in NYC. His international travels developed his deep appreciation for the global art scene, and his time in NYC solidified his desire to open his own gallery.
Grahne continues to be actively engaged in the broader Middle Eastern art world as a continuation of the blog he founded several years ago, Art of the Mid East, the first and most extensive blog dedicated to the study and discussion of contemporary Middle Eastern art. His experience in the region informs Taymour Grahne Gallery's strong representation of artists from the Middle East, however the gallery roster is further expanded by Grahne's interest in emerging art scenes across the world. Grahne, who was recognized by Modern Painters as one of the 50 Most Exciting Collectors Under 50, is active with museums and institutions worldwide. Grahne was also featured in Canvas Magazine's Power 50-­‐ the region's most influential cultural protagonists.
Profile as of 8/14/14