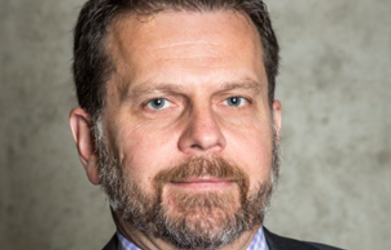 Dean
Suliman S. Olayan School of Business, American University of Beirut Professor
Steve Harvey arrived at the American University of Beirut as Dean of the Suliman S. Olayan School of Business and Professor of Management on January 1, 2016. Steve joined the Olayan School from Concordia University, where he was Dean of the John Molson School of Business. Prior to his tenure at Concordia, he was Dean of the Williams School of Business and the Associate VP, Research at Bishop's University. He earned his PhD from the University of Guelph in 1996. Since then, he has been an active scholar, professor, senior executive, and consultant in management and human resources, and very involved on the board or as a member of many community organizations and professional groups.
His years of senior management and executive experience were marked with notable success. During his deanship at the John Molson School of Business, one of the leading business schools in North America, Steve led the school into a strategic strengthening of its reputation, rebuilding its programs and improving its international rankings and global visibility. Similarly, under his leadership, Bishop's University's research profile increased remarkably, and the Williams School enjoyed significant growth. He also has been a consultant for various business firms on organizational staffing and management issues central to their success and competitiveness.
Harvey's research has been acknowledged with various awards and it has been subsidized by several funding agencies over the years, including a recent multi-year interdisciplinary team project valued at over two million dollars and funded by the Canadian Institutes of Health Research (CIHR) and the Fonds Québécois de la Recherché sur la Société et la Culture (FQRSC). His work has been presented at conferences worldwide with the results published in leading international journals.
As a strong advocate of the view that practice, research, and scholarship inform teaching, he has been regularly conveying his research findings and practice knowledge within the classroom to illustrate the power of evidence-based management practices. He is very committed to the student experience and has won several awards for teaching in the areas of human resource management, organizational behavior, and organizational conflict and negotiations.
Profile as of 2/22/16