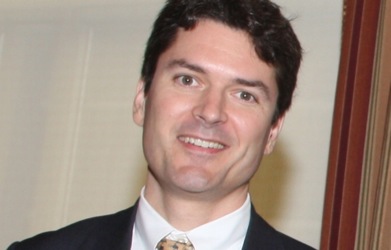 President & Chief Executive Officer
University Bancorp
Stephen L. Ranzini has served as president and chief executive officer of University Bancorp since 1988 to the present.  University Bancorp, a NASDAQ listed firm, owns University Bank, a full-service bank offering commercial and personal banking, investment brokerage and insurance services to the Ann Arbor, Michigan area.  University Bank manages $5.3 billion in assets.  In addition to his role at the bank holding company, Mr. Ranzini is Chairman and President of University Bank, and Chairman of its three subsidiaries: Midwest Loan Services, which specializes in the residential home mortgage subservicing business; University Islamic Financial, an Islamic Banking company; and University Insurance and Investment Services Inc., an insurance and investment agency.
Mr. Ranzini also represents the United States financial services industry as the sole U.S. delegate to the United Nations financial services standards setting body for XML, UN CEFACT TBG5, and serves as a director of X9, the U.S. standards setting body for financial services under the American National Standards Institute, the U.S. ISO affiliate.  He has also been active in many financial services industry technology projects and consortia and in the past has served as a delegate from the U.S. to the global financial services standards setting body, ISO TC68.
Prior to founding University Bancorp, Mr. Ranzini was a financial analyst with General Host Corp. and the assistant to the Senior Vice President for Mergers and Acquisitions for Triangle Industries, which at that time was a Fortune 50 company.
He also serves as Chairman of Jove Corporation, a venture capital company; as Chairman and President of both CityFed Financial, a venture capital company and the Michigan Business Development Company, a venture capital company that was established as a partnership with the state of Michigan's Economic Development Corporation; and as a Director of Newco Bancorp, a Canadian investment company formerly listed on the Toronto Stock Exchange.
Mr. Ranzini is involved with a number of civic and not-for-profit organizations, including the Northern Michigan Foundation of which he serves as Chairman and President; the Kingsley Trust Association; as a Director of the City of Ann Arbor Michigan Economic Development Corporation; and Vice-Chair of the Washtenaw County Economic Development Corporation.  A graduate of Phillips Exeter Academy, Mr. Ranzini received a bachelor of arts with a double major in East Asian studies and history from Yale University, New Haven, Connecticut.  He also serves as the President of the Yale Alumni Association of Michigan and recently completed a three-year term as a member of the Assembly of Yale Alumni, the 350-member governing body of Yale University.
Profile as of 5/12/2008