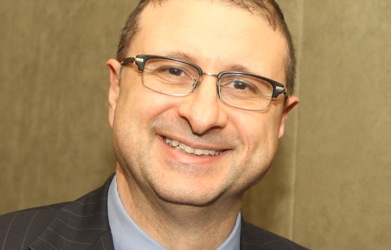 Managing Director, Co-Head of Corporate Finance
Mizuho Securities USA Inc.
Sherif Lotfi is Managing Director and Co-Head of Corporate Finance Advisory at Mizuho Securities USA, where he advises large US corporates on corporate finance policy, risk management and strategy.
Sherif previously held a similar position at RBS' Global Banking and Markets Group in New York, prior to which he was a Partner at Ernst & Young, LLP, where he headed the Financial Economics Group. He advised corporate clients on matters of financial policy, including capital structure and financing of international operations. Prior to joining Ernst & Young, Mr. Lotfi taught Finance at Columbia University. He also served on the Staff of the Council of Economic Advisers in the Executive Office of the President (under Presidents Bush and Clinton). In addition, Mr. Lotfi worked with the Harvard Institute for International Development and the Graduate School of Design on projects in countries such as Indonesia, Morocco, Tunisia and the Ivory Coast. Sherif has served on the board of directors of ABANA, where he was vice chairman.
Mr. Lotfi holds graduate degrees in Economics from Columbia University, a Master of Public Policy from Harvard University and a BSc from Tufts University. He is fluent in English, French and Arabic.
Profile as of April 29, 2016