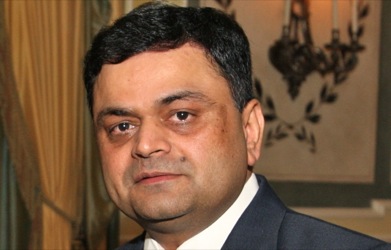 Senior Vice President, Direct Investments
United Gulf Management, Inc.
Sanjay Hundiwala is a Senior Vice President of the Private Equity Group at United Gulf Management ("UGM"). UGM is a fully owned subsidiary of KIPCO Group. The KIPCO Group is one of the biggest diversified holding companies in the Middle East and North Africa, with consolidated assets of US$ 20 billion.
Mr. Hundiwala has worked in various key roles since 1993. With over 17 years of experience in financial due diligence, negotiating acquisitions, structuring financial transactions, and marketing and managing fund of funds. Currently, he is responsible for investing in US private equity for the Group. He identifies private equity managers and advises on direct investments deals. He has invested in more than 100 U.S. limited partnerships with more than 45 private equity/VC fund managers, and manages total assets of $450MM.
He received an MBA from the University of Massachusetts and an M.S. in finance from Boston College. He is a CFA Charter holder.
Profile as of 8/5/2011