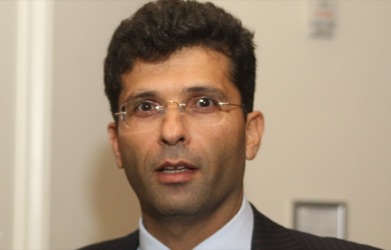 Partner, Co-Founder
Manikay Partners
Salah Saabneh is a partner and co-founder of Manikay Partners, a New York based investment management firm founded in 2008 with strategic investments from Goldman Sachs Asset Management and a large Australian family office. At Manikay, Mr. Saabneh focuses on, among other things, event-driven investments and special situations. In addition, he looks after the legal affairs and strategic management issues.
Prior to joining Manikay, Mr. Saabneh was at Angelo, Gordon & Co., a New York-based investment management firm, where he was a Managing Director and senior member of the Multi-Strategy and Special Situations investment team. He was also responsible for developing and managing the firm's commercial real estate debt business and was responsible for the launch of a series of commercial real estate debt funds.
He previously was a Managing Director in the Global Securitization Group at ING Financial LLC, where he was responsible for the origination, structuring and distribution of a wide range of securitization transactions and other structured financing transactions to the bank's largest corporate clients.
Mr. Saabneh started his career as an associate in the Corporate and Banking Group at Sidley & Austin, where he worked on corporate, M&A, financing and structured financing matters. He also spent two years in the London office, where he focused on cross-border transactions.
Mr. Saabneh is a member of the New York State Bar. He holds a law degree from Georgetown University and an MBA from Columbia University. During his time in Washington, Mr. Saabneh was involved in economic development and other public interest projects in Palestine through assignments at the World Bank and United States Senate. He lives in New York City with his wife and two children.
Profile as of 1/16/2013