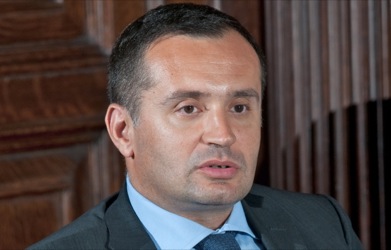 President & Chief Executive Officer
Grey Matter International Ltd
Salah Brahimi is the Washington DC-based President & CEO of GMI (Grey Matter International Ltd), a global boutique "network of networks" practice in strategic advisory services geared towards international business development (for both Public / Sovereign / Institutional and private sector clients, including for PPPs in an array of real-economy sectors, and notably via direct equity investment portfolios bridging "first world" and emerging markets). He is also an Independent Board Member of API (ACWA Power International), Saudi Arabia's foremost international corporation in Power and Water, and is a Board and Advisory Committee Member of Water Safe Solutions, an American Water Purification and Engineering Services Company active globally. Brahimi manages a diversified portfolio of other business interests in various sectors, including a couple of proprietary co-investment alternative asset management platforms.
Mr. Brahimi holds a M.Sc. degree in Biochemical and Agricultural Engineering (Majors in Life Sciences, Biotechnology and Agribusiness Management), a post-graduate certificate for the World Bank Leadership Program from Harvard Business School, the World Bank's certifications for the full suite of Financial Management and Governance Imperatives and a number of other international academic certifications from the UK, France and Belgium.
Profile as of 7/5/2011