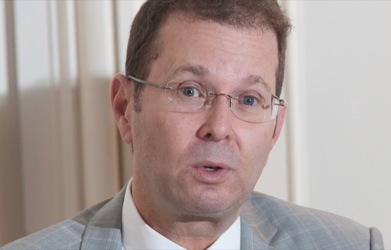 Founder & Chairman of the Board
Education for Employment Foundation
Ronald B. Bruder founded the Education For Employment Foundation (EFE), a nonprofit, non-governmental organization devoted to helping youth in the Middle East to achieve their potential through career training linked directly to sustainable jobs. Working in partnership with private-sector companies, EFE develops and delivers custom-made professional and vocational training programs for unemployed youth and places successful graduates in guaranteed, pre-committed jobs.
EFE's public-private partnership model has expanded through global alliances of affiliate foundations in Egypt, Jordan, Morocco, Palestine, and Yemen, as well as the Madrid-based sister foundation, EuropEFE. Current scaling-up plans include an affiliate foundation in Tunisia.
Prior to creating EFE, Mr. Bruder was a serial entrepreneur mainly focused on real estate development. In 1977, Mr. Bruder founded the Brookhill Group, which owns and manages properties throughout the United States.
In his capacity as founder and CEO of EFE, Mr. Bruder's work has been profiled in "TIME Magazine", the "Financial Times," "The Economist's" website, "FORTUNE Small Business," "The Christian Science Monitor," the PBS program "NOW," CNN Headline News, and others. Mr. Bruder has been a contributing author to numerous publications (including "The New York Times"), featured in a Discovery Channel program, and the subject of two "Forbes" magazine articles.
Mr. Bruder has been named one of "Time Magazine's" "100 Most Influential People of 2011" and is a Senior Fellow at the Foreign Policy Association.
Born in Brooklyn, New York, Mr. Bruder holds a bachelor's degree in economics from Adelphi University, a master's degree in business administration/finance from New York University, and a post-MBA in accounting & taxation from Iona College.
Profile as of 8/1/2011