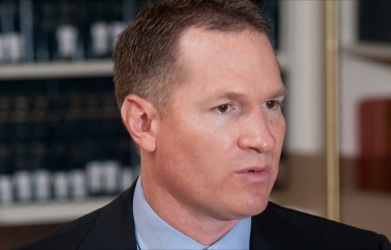 Partner
Perella Weinberg Partners
Rod Parsley is a Partner at Perella Weinberg Partners.   He is the founding Portfolio Manager of the firm's Oasis strategy, which invests globally across the clean technology, water and agriculture sectors.
Prior to joining Perella Weinberg Partners, Mr. Parsley was the Portfolio Manager of The Water Fund, a hedge fund investing in water sector opportunities around the globe.  He has extensive experience in securities valuation, private equity, capital structure analysis and risk management. Mr. Parsley was previously the Chief Financial Officer and later the Vice President of Business Development of Paper Exchange, where he valued candidates for acquisition and negotiated strategic partnerships and alliances.  Prior to that, Mr. Parsley was a consultant with McKinsey & Company.
Mr. Parsley currently serves of the Board of Directors of Underground Solutions, Inc., a trenchless water pipe technology company, and Blue Water HLD Corp., a company specializing in water reuse and recycling solutions.  He has been an annual speaker on alternative energy at the United Nations Business for the Environment conference.
Mr. Parsley received a Bachelor of Arts from Pomona College and a Masters in Business Administration from the Harvard Business School.
Profile as of 8/15/2010