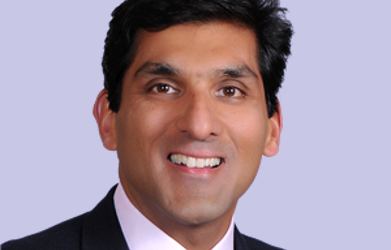 Senior Managing Director
HFF
Riaz Cassum is a Senior Managing Director and co-head of HFF's Boston office with more than 25 years of experience in commercial real estate finance. He focuses primarily on originating debt and equity placement transactions throughout the United States and is also involved with raising discretionary funds and arranging programmatic joint ventures through his affiliation with HFF Securities. Throughout his career with HFF, Mr. Cassum has completed in excess of $15 billion in commercial real estate transactions. As a member of the HFF Executive Committee, Mr. Cassum is responsible for the overall direction of the firm's 23 offices throughout the nation. In addition, he also heads HFF's Global Capital Group.
Mr. Cassum joined the firm in 1989 when it was known as Fowler, Goedecke, Ellis & O'Connor, Inc. Prior to HFF, Mr. Cassum was a Vice President with Wells Fargo Bank, where he was responsible for commercial real estate loan portfolio management and investor reporting.
Profile as of 10/20/15