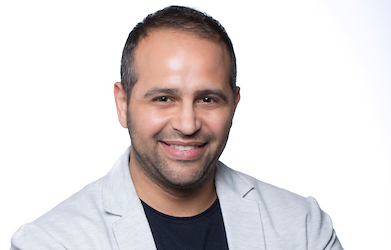 Partner
Transform VC
Raed A. Masri has been founding and investing in software, digital, tech and telecom companies over the past 19 years across Canada and parts of the USA.
Raed was partially responsible for the introduction of new wireless telecom national policy in Canada, bringing new competition and giving Canadians more wireless options when Raed founded Jaguar Wireless, a qualified bidder in Canada's national wireless auction with a last bid of $213m. Also, Raed was entirely responsible for bringing inflight internet across all of Canadian airspace when he founded SkySurf Canada, the exclusive telecom operator for inflight communications (Wi-Fi and GSM), exiting to GoGo Inflight, the world's largest inflight wi-fi provider.
Raed became a VC and institutional LP when he co-founded Mubadala Ventures (MV) in San Francisco, California, where they invested in both tech start-ups as well as other VC funds.
Recently, Raed launched Transform VC, a Mubadala spin-out seed fund in the heart of Silicon Valley. The investments focus revolves around high impact, deep tech, impacting boring traditional industries such as energy delivery, manufacturing, agriculture, financial services, healthcare and others.
Raed holds an engineering degree from Carleton University in Ottawa, Canada and an MBA from Cornell University in Ithaca, New York. Raed remains a resident Canadian as he continues to build bridges between Silicon Valley, the Middle East and Canada (specifically the Toronto/Ottawa/Montreal corridor) where he's been living for nearly 30 years.