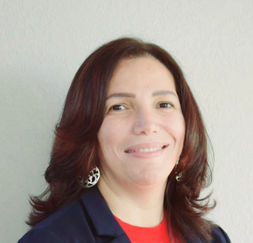 Director, empowerME Initiative
Rafik Hariri Center & Middle East programs
Racha Helwa is the director of the empowerME Initiative at the Atlantic Council's Rafik Hariri Center for the Middle East.
Helwa is a senior economist with twenty-two years of professional experience in economic-and financial-policy analysis and implementation. She has held roles in the private sector, government, and academia in the United States, United Kingdom, France, and Egypt. She specializes in public-policy design and implementation, sustainable development, impact investing, and private-sector development. Helwa holds a PhD in economic policy from the University of Cambridge, an MSc in international political economics from the London School of Economics, and an MSc in banking, finance, and risk management from the University of Paris. She was formerly an assistant professor of public policy at the American University in Cairo, senior researcher at the University of Cambridge, and senior economist in the Office of Egypt's Minister of Investment. Helwa also has collaborated with various international institutions including the Organisation for Economic Co-operation and Development, the International Monetary Fund, the United Nations Conference on Trade and Development and Development Programme, and the US Agency for Development. She is fully fluent in English, French, and Arabic.