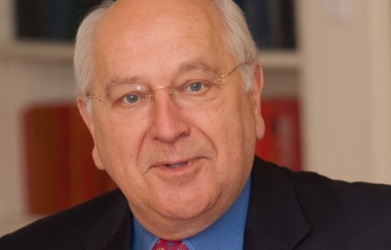 Senior Advisor
Clearwater Capital Partners
Pierre Jean Everaert is a Senior Advisor to Clearwater Capital Partners and Chairman of the Belgian American Chamber of Commerce (New York, USA).  Until recently, Mr. Everaert served as Chairman of the Board of InBev SA, the world's largest brewer, in Leuven, Belgium.  He has previously served as Vice-Chairman of Philips Electronics NV and CEO of Philips Electronics North America Corp., Royal AHOLD NV, and General Biscuit USA, as well as in senior executive positions at Goodyear and The Investment Corporation of Dubai.  Mr. Everaert is well placed to parlay his extensive global managerial experience into advising the firm and the management of companies in the Clearwater portfolio on operational turnarounds.
In addition to his widespread management experience, Mr. Everaert has served as a member of a diverse set of corporate boards, including Paribas Nederland (BNP Paribas Group), Scott Paper, EaglePicher and Ekazi-Glico.  He has also served as a Governor at the World Economic Forum since 1979, and has held professorships and lecturing positions at the Vleerick School of Business, Harvard Business School, the Wharton School, and Oxford University.  Mr. Everaert has won recognition for his groundbreaking work on regulations for packaging and waste recycling through honorary Doctor of Laws degrees from the University of Rochester (New York) and Erasmus University (Rotterdam). Mr. Everaert holds an M.B.A. (1963) and a B.S. in Industrial Engineering (1962) from the University of Louvain (Belgium).
Profile as of 8/27/2009