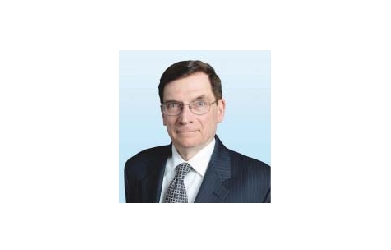 Executive Managing Director
Colliers International
Dr. Peter Kozel is an Executive Managing Director at Colliers International whose principal responsibilities are in the areas of property, regional and capital market analysis. Additionally, he has overall responsibility for the management of consulting related activities. He works with a full range of clients, assisting them with their respective occupancy and investment decisions. The results of his research have been quoted and included in various publications, including The Wall Street Journal, The New York Times, and a wide array of real estate journals and industry publications.
Dr. Kozel has experience in virtually all of the major functional areas of the real estate industry. Prior to joining Colliers, Dr. Kozel worked at Newmark Knight Frank, where he managed that company's research and related support activities.
Before that, he was a senior vice president at GMAC Institutional Advisors, a division of GMAC Commercial Mortgage. He provided analytical services and guidance to clients regarding the investment opportunities and risks associated with real estate related assets. He worked with the asset management and acquisition staffs in both the direct equity investment and commercial mortgage debt operations. At Standard & Poor's, Dr. Kozel was a Director in the Structured Finance Ratings Group. He led the analytical activities associated with the investment characteristics of securities backed by real estate assets. His areas of research included the behavior of U.S. and non-U.S. property sectors and the risk characteristics of securities backed by real estate assets, including CMBS, CDOs, and unsecured REIT debt.
He also has broad experience in the banking industry, serving as chief economist at several large regional banks. His duties included assessing and determining the funding and risk profile of these institutions. Dr. Kozel's academic training includes an undergraduate degree from Harvard College, an MBA from Wharton, and a Ph.D. from the Massachusetts Institute of Technology.
Dr. Kozel has been active in a number of professional organizations including: the Economic Advisory Committee of the American Bankers Association, the Research and Education Committees of the Commercial Mortgage Securities Association, and the Research Committee of the Pension Real Estate Association. In addition, he was on the finance faculty at Babson College in Wellesley, Massachusetts and has taught at both Harvard University in Cambridge, Massachusetts and Trinity College in Hartford, Connecticut.
Profile as of 9/5/2012