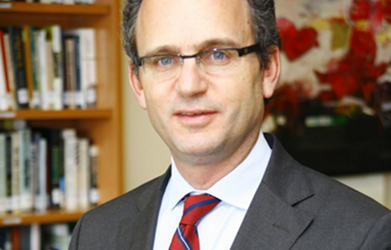 Vice President for Policy and Research
Middle East Institute
Dr. Paul Salem is a vice president of the Middle East Institute leading an initiative on Arab transitions. Prior to joining MEI, Salem was the founding Director of the Carnegie Middle East Center in Beirut, Lebanon between 2006 and 2013, where he built a regional think tank distinguished by the quality of its policy research and high regional profile. From 1999 to 2006, he was director of the Fares Foundation and in 1989 founded and directed the Lebanese Center for Policy Studies, Lebanon's leading public policy think tank. In 2002, Salem served on the senior review committee for the United Nations Development Program's Arab Human Development Report. Salem writes regularly in the Arab and Western press and has been published in numerous journals and newspapers, including The New York Times, Foreign Affairs, the National Interest, and the Financial Times. Salem is the author of a number of books and reports on the Middle East, including Broken Orders: The Causes and Consequences of the Arab Uprisings (in Arabic, 2013); "Iraq's Tangled Foreign Relations" (2013), "Libya's Troubled Transition" (2012), "Can Lebanon Survive the Syrian Crisis?" (2012); and "The Arab State: Assisting or Obstructing Development" (2010).
Profile as of 2/13/2014