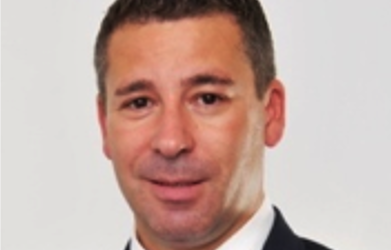 Tax Partner & Middle East Sovereign Wealth Fund Tax Leader
PwC
Oliver is a US tax partner based in New York where he leads PwC's inbound real estate tax practice. He specializes in the taxation of US and international real estate, hospitality, infrastructure and private equity investments. Oliver also holds the role of PwC's Middle East Sovereign Wealth Fund Tax Leader.
During 2010-2013, Oliver has led PwC's Middle East Real Estate Tax and U.S. Financial Services Tax Practice in Dubai, where he predominantly advised Middle East and Asian sovereign wealth and investment funds , as well as other institutional investors regarding their direct and indirect real estate investments in the Americas region and globally. He also led PwC's FATCA initiative in the Middle East with a focus on the banking industry.
Oliver has more than 18 years of professional experience in the alternative investments industry. He started his career with PwC Germany in 1996. He joined PwC US in the International Tax Structuring group in 2001.
Oliver is overseeing the US and international tax consulting and reporting aspects of private equity real estate funds managed by both US and foreign fund sponsors. He has extensive knowledge of the taxation of foreign investors in US real estate assets under FIRPTA, and withholding taxation matters associated with the receipt of U.S. source income.
Oliver is spending substantial amounts of time in the Middle East where he advises various Middle East sovereign wealth funds, family offices and private equity funds sponsors predominantly on the tax structuring of U.S. real estate investments. Oliver is an expert in IRC section 892 which provides U.S. tax benefits to sovereign investors. His clients include Shariah compliant investors.
Oliver is an active member of PwC's Global Real Estate and Global Sovereign Wealth Fund Network. He is a member of the National Association of Real Estate Investment Trusts (NAREIT), the Association of Foreign Investors in Real Estate (AFIRE) and other industry organizations.