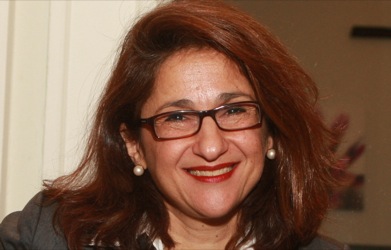 Deputy Managing Director
International Monetary Fund
Nemat Shafik assumed the position of Deputy Managing Director of the International Monetary Fund on April 11, 2011.
A national of Egypt, the U.K., and the U.S., Ms. Shafik is a global citizen with a global reputation in fields ranging from emerging markets, international development, the Middle East and Africa, to the financial sector. She brings to the IMF a wealth of experience in policy-making, management, and academia.
She was the youngest-ever Vice President at the World Bank, where she was responsible for a private sector and infrastructure portfolio of investments, and was part of the senior management team of the International Finance Corporation. She was the Permanent Secretary of the U.K. Department for International Development (DFID). Prior to serving at the World Bank and DFID, she worked in Cairo as a consultant on development issues.
After graduating from high school in Alexandria, Egypt, and attending the American University in Cairo, Ms. Shafik earned degrees from the University of Massachusetts—Amherst, and the London School of Economics, and a Ph.D. in Economics from Oxford University. She was a member of the Middle East Advisory Group to the Fund. She has published widely, especially on the Middle East and North Africa, and has taught at the Wharton School of Business and Georgetown University. She speaks Arabic, English, and French.
Profile as of 11/14/2012