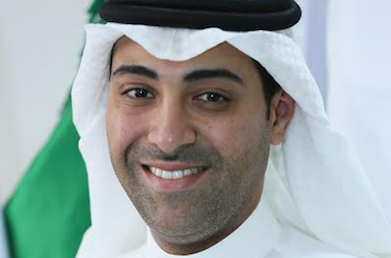 Al Sahhaf has worked in the Badir Program for Technology Incubators of King Abdulaziz City for Science Technology, for the past four years. In 2013, he became the BADIR CEO and restructured the organization to strategically position it to become an internationally recognized world class incubation program and play a major role in improving the effectiveness of the Saudi entrepreneurial and innovation eco-systems.
In 2012 as BADIR's Commercialization and Funding Director, he led Badir's development and establishment of the SERB network, an alliance of investors, technology entrepreneurs and innovation supporters in Saudi Arabia.
Prior to joining BADIR, for seven years Al Sahhaf was a senior consultant with the Saudi Industrial Development Fund assisting companies in researching and implementing business opportunities in the construction, manufacturing and petrochemicals industry sectors in local, regional and international markets.
He has been a volunteer consultant with the Centennial Fund since 2004, mentoring young Saudis who wish to establish successful businesses. Al Sahhaf has degrees in International Marketing from the University of Strathclyde, Scotland and in Marketing Management from King Fahd University of Petroleum & Minerals, Saudi Arabia. He frequently speaks at national and international conferences and forums.