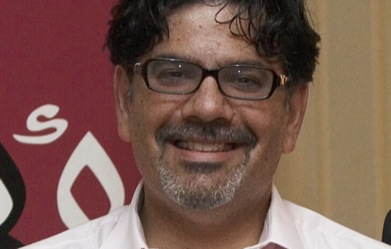 Founder and CEO
Teshkeel Media Group
Dr. Naif Al-Mutawa is Founder and CEO of Teshkeel Media Group and the creator of THE 99, the world acclaimed comic superheroes born of an Islamic archetype. THE 99 has received positive attention from the international media with Forbes calling THE 99 "One of the Top 20 Trends Sweeping the Globe" and, most recently, President Barack Obama praising Dr. Al-Mutawa as perhaps the most innovative of the thousands of new entrepreneurs viewed by his Presidential Summit on Entrepreneurship.
Dr. Al-Mutawa has a PhD in Clinical Psychology from Long Island University. He holds a Masters in Business Administration from Columbia University and a Masters in Organizational Psychology from Teacher's College, Columbia University. He earned his undergraduate degree from Tufts University, where he triple majored in clinical psychology, English literature and history.
Dr. Al-Mutawa is the recipient of The United Nations Alliance of Civilizations "Marketplace of Ideas" Award; The Schwab Foundation Social Entrepreneurship Award, presented at the 2009 World Economic Forum on The Middle East; The Eliot-Pearson Award for Excellence in Children's Media; and a UNESCO prize for literature in the service of tolerance.
Dr. Al-Mutawa was named one of "The 500 Most Influential Muslims in the World" by The Royal Islamic Strategic Studies Center (in Jordan) in concert with Georgetown's Prince Alwaleed Bin Talal Center for Muslim-Christian Understanding. He was recently named as one of the World Economic Forum's Young Global Leaders for 2011.
Updated June 28, 2011