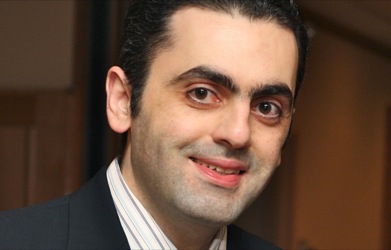 Chief Investment Officer & Portfolio Manager
Beam Capital Management
Mohannad Aama is the chief investment officer and a senior portfolio manager at Beam Capital Management, a New York-based value-driven registered investment management and advisory firm catering to individuals, family offices and institutional investors. His responsibilities cover overseeing investment research, portfolio construction and risk management. Mr. Aama is the portfolio manager of the Beam Capital Management Multi-cap Value Portfolio (BCM MVP™).
Mr. Aama has been a speaker at numerous asset management and investment conferences in the Middle East and North America and has been featured in numerous print and TV appearances including Bloomberg, NY Times, Reuters, PBS, CNBC Arabia, Alarabiya, France 24 and other media outlets located in North America, the Middle East, Europe and Australia discussing his views and outlook for the US economy and financial markets. Mr. Aama is a Board member of the Arab Bankers Association of North America (ABANA) where he has assumed various roles including Treasurer and Chair of ABANA's Programs and Communications Committees.Originally from Lebanon, Mohannad grew up in New York City where he earned a B.A. in Economics from Brooklyn College and an MBA in Finance and Accounting from the Simon Graduate School of Business at the University of Rochester in New York State. He also holds the designation of Financial Risk Manager (FRM) given by the Global Association of Risk Professionals (GARP).
Profile as of May 10, 2013