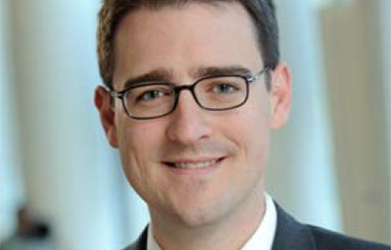 Global Director of Economic Research & Chief Economist
Bloomberg LP
Michael McDonough is the Global Director of Economic Research and Chief Economist at Bloomberg LP. Based in New York. Mr. McDonough built and manages a team of economists across the Americas, Europe and Asia that provides in‐depth analysis of macroeconomic data, policy and trends, and participates in key financial conferences and high‐level client meetings.
Previously, Mr. McDonough spent more than three years in Hong Kong focusing on Asian markets, particularly in China,
while overseeing Bloomberg's newsletter operations in Asia. Following this role, Mr. McDonough returned to New York to oversee Bloomberg's global economic business. This included product development and economic data and functionality on the Bloomberg Professional service. He is widely quoted globally as an economist and media spokesman.
Prior to joining Bloomberg in 2010, he served as an independent consultant throughout the Asia region, advising hedge funds, central banks and government organizations about macro‐trading strategies. Mr. McDonough began his career working as an economist and global‐macro strategist covering Latin America at Deutsche Bank before joining its U.S.
economics team. Mr. McDonough is a member of the National Association for Business Economics (NABE) and Chair of the NABE International Roundtable. He can be followed on Twitter at @M_McDonough.
Profile as of 4/12/16