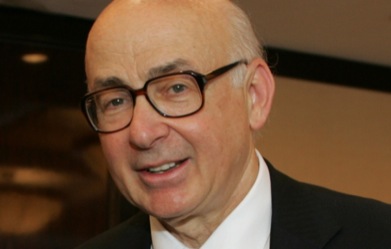 Vice Chairman
Neuberger Berman
Marvin C. Schwartz is the Senior Portfolio Manager for Neuberger Berman's Straus Group within the Firm's Private Asset Management division.  He joined Neuberger Berman in 1961 and, along with Philip Straus, helped establish the Straus Group in 1967.
Mr. Schwartz has nearly five decades of investment management experience and an impressive track record of performance against the S&P 500.  A Managing Director and Vice Chairman of Neuberger Berman, Mr. Schwartz is highly regarded as one of the world's leading value managers and an expert in the U.S. markets and the global oil industry.
Mr. Schwartz's philanthropic activities include work with Emory University, The Central Park Conservancy, The Metropolitan Opera, The New York Philharmonic, Mount Sinai Hospital and The New York Botanical Garden.
He holds a BBA from Baruch College of the City University of New York.
Profile as of 3/13/2008