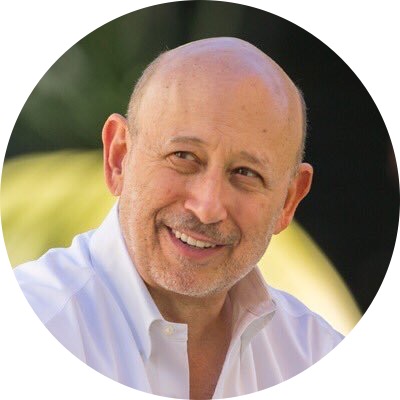 Former Chairman and CEO of Goldman Sachs
Lloyd is senior chairman of The Goldman Sachs Group, Inc. He joined the J. Aron Currency and Commodities Division of Goldman Sachs in 1982 after working as an attorney in a law firm. Lloyd was named partner in 1988 and co-head of the J. Aron Division in 1994. He became co-head of the Fixed Income, Currency and Commodities Division as of its formation in 1997 and was based in London from 1997 to 1999 in that capacity.
Lloyd served as vice chairman of Goldman Sachs from 2002 through 2003, with management responsibility for the FICC and Equities Divisions. Prior to assuming his current responsibilities, he served as the firm's president and chief operating officer from December 2003 through June 2006. He served as the firm's chairman and chief executive officer from 2006 through September 2018, and remained as chairman through December 2018.
Lloyd earned a JD from Harvard Law School in 1978 and an AB from Harvard College in 1975. Among his affiliations with nonprofit organizations, Lloyd is an Executive Fellow of Harvard Business School, a member of several Harvard advisory boards, a Board Fellow of Weill Cornell Medical College, a member of the Executive Committee of the UJA, and a member of the Council on Foreign Relations.