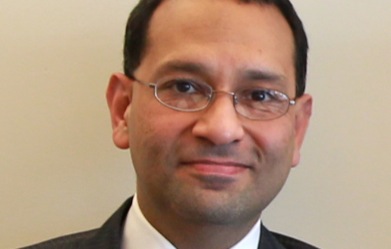 Senior Director of Middle East Affairs
U.S. Chamber of Commerce
Khush Choksy is acting head for Turkey, Middle East, and North Africa Affairs at the U.S. Chamber of Commerce, where he leads the activities of the department in developing and implementing policies and programs to promote U.S. trade and investment with markets in the region. Choksy manages a team of program and policy experts focused on working closely with Chamber member companies and business and government leaders to advance and broaden commercial relationships between the United States and the region. In addition, he serves as executive director of the U.S.-Egypt Business Council and the U.S.-Bahrain Business Council. He is actively involved in the Chamber's efforts to lead a Middle East Commercial Dialogue to foster intra-regional trade and investment.
Before joining the Chamber, Choksy was a director at Chemonics International where he led teams in developing economic ties between the United States and the Middle East. He lived and worked in Jordan for seven years, establishing relations with private- and public-sector leaders at a critical time in the U.S.-Middle East relationship on behalf of several USAID programs. He also worked in India, overseeing U.S. government and World Bank-funded projects that helped liberalize the capital markets and financial sectors.
His thought leadership includes presentations at international forums on business reform and U.S. trade and financial sector investment in emerging markets.
Choksy received his M.B.A. in strategic management from the Wharton School of the University of Pennsylvania and his B.A. magna cum laude from Hamilton College. He lives with his wife and daughter in Chevy Chase, Maryland.
Profile as of 4/10/2013