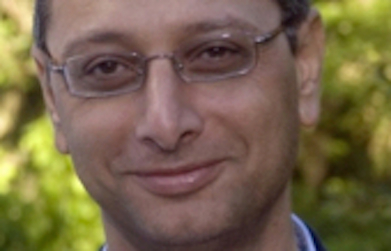 Founder and Chairman
KIangel
Khaled Ismail is the Founder and Chairman of KIangel, an angel investment fund focused on investing in early-stage startups in the Middle East. The fund has invested thus far in 11 companies since 2011 and is still growing.
Dr. Ismail is the Willard W. Brown Chair at the American University in Cairo for the academic year 2014-2015.
Dr. Ismail was the Founder and CEO of SySDSoft, an Egyptian company focused on the design of wireless communication system modems. In March 2011, SySDSoft was acquired by Intel. Dr. Ismail became thereafter and until January 2014 the Managing Director of Intel Mobile Communications.
Dr. Ismail was the Chairman of Endeavor Egypt between 2011 and 2014. Endeavor is a global not-for-profit organization supporting high-impact entrepreneurs in developing countries. He was board member of Orascom Telecom (2004-2011) and board member of the IT Industry Development Authority (2009-2012). Between 2005 and 2007, Dr. Ismail was the Senior Advisor of the Egyptian Minister of CIT, responsible for Technology Development.
Dr. Ismail was VP of Engineering of Ellipsis Digital Systems in Carlsbad, CA (2000-2002), and General Manager of Ellipsis Egypt. Between 1997 and 2000, Dr. Ismail was the Managing Director of Gemma, a company specialized in Ceramic manufacturing, which he managed to take public in 1998. Between 1989 and 1997, Dr. Ismail was with IBM's TJ Watson Research Center in NY. He is the recipient of the IBM Invention Achievement Award and the IBM Outstanding Technical Achievement Award in 1997 and 1995, respectively.
Dr. Ismail received his Ph.D. from MIT in 1989. He is an IEEE Fellow since 1997 and has published over 160 papers in international journals and holds 22 US patents. He is the recipient of the Eta Kappa Nu "Best Young Electrical Engineer in the US" award in 1994, and the Shuman Award for the "Young Arab Engineer" in 1995.
Dr. Ismail is married and has two children, and is fluent in Arabic, German, English and French.
Profile as of 9/3/14