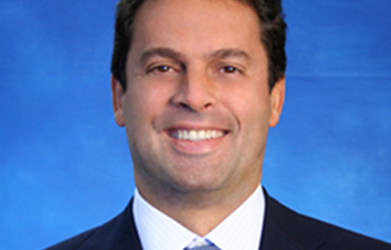 Founding Partner
TAP Advisors
Karim Tabet is a Founding Partner of TAP Advisors LLC, a newly formed investment banking advisory boutique.
Prior to forming TAP Advisors, Mr. Tabet was Vice Chairman of Technology, Media, and Telecom Banking at UBS Investment Bank. He joined Dillon Read (later acquired by UBS) in 1989 and began his career with Republic National Bank of New York working there in 1984,1985 and from 1987 to 1989.
Mr. Tabet graduated summa cum laude and Phi Beta Kappa from Georgetown University in 1983 with a BA in Economics, and then graduated from Harvard Business School in 1987.
Mr. Tabet was born in Beirut, Lebanon and is fluent in Arabic, English, French and conversant in Spanish. He is on the Board of Directors of the Arab Bankers Association of North America and Action Against Hunger USA.
Profile as of 1/19/2012