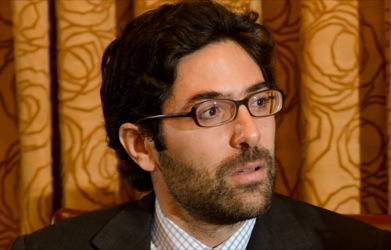 Assistant Professor of Political Studies
American University of Beirut
Karim Makdisi is an assistant professor of political studies in the Department of Political Studies and Public Administration (PSPA) at the American University of Beirut (AUB), the associate director of the Issam Fares Institute for Public Policy and International Affairs (IFI), the coordinator of the environmental policy component of AUB's Interfaculty Graduate Environmental Science Program (IGESP), and a member of the executive committee of the Prince Alwaleed Bin Talal Bin Abdulaziz Alsaud Center for American Studies and Research (CASAR) at AUB.
Makdisi was a founding member and was elected by his peers to the first board of trustees of the recently established Arab Council for the Social Sciences (ACSS) based in Beirut. He previously worked at the UN-ESCWA's Economic Development Issues and Policies Division (2001-02) on issues related to governance for sustainable development and regional trade and environment capacity building, and as a member of the environment team of the Sustainable Development and Productivity Division (2002-04). Makdisi also worked on ESCWA task forces established in response to the crises in Iraq and Palestine. Among Makdisi's current research projects is an exploration of the role of the UN in Lebanon and the Arab region in the post-cold war period. He has published numerous articles in peer review and policy journals.
Makdisi earned a BA from Georgetown University and an MA (in law and diplomacy) and PhD (in international relations) from the Fletcher School of Law and Diplomacy at Tufts University.
Profile as of 5/18/2011