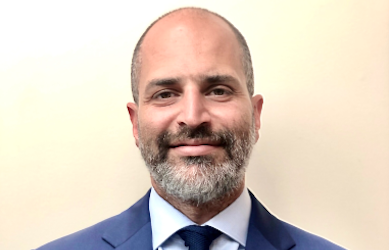 Chief Executive Officer
EFG Hermes US
Karim Baghdady is the CEO of EFG HERMES US, which he established in 2017 as the US-arm of EFG HERMES, the largest investment bank in MENA. Karim's responsibilities center around advising North American institutional investors seeking opportunities in the Middle East.
Karim began his career in 1996 as a ticket-runner on the floor of the NYSE. Soon after, he joined Mogavero Lee and Co, a floor-trading firm, where in May of 2002 he became the first Egyptian American member and floor trader on the NYSE. Prior to joining EFG, Karim established the US desks for two Egyptian investment banks, Beltone Financial and CI Capital.
During his career in emerging and frontier markets, Karim worked on several high-profile transactions including the sale of Ripplewood's five percent stake in Commercial International Bank (CIB) in 2009 to two US investment funds, valued at $180 million, and the 2013 sale of Actis' nine percent stake in CIB to Toronto based Fairfax, valued at $300 million. Two of the largest single transactions on the EGX.
Karim is married with two children. He enjoys soccer, skiing and reading about history.