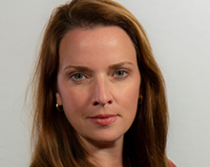 Senior Fellow and Director of Program on Economics and Energy
Middle East Institute
Karen E. Young is a senior fellow and founding director of the Program on Economics and Energy at the Middle East Institute. She was a resident scholar at the American Enterprise Institute, focusing on the political economy of the Middle East and the member states of the Gulf Cooperation Council. She has taught courses on the international relations and economy of the Middle East at George Washington University and at the Johns Hopkins School of Advanced International Studies. She regularly teaches at the US Department of State Foreign Service Institute. Before joining AEI, she served as senior resident scholar at the Arab Gulf States Institute, a research and visiting fellow at the Middle East Centre of the London School of Economics and Political Science, and an assistant professor of political science at the American University of Sharjah in the UAE. She was twice awarded a Fulbright fellowship, first to Ecuador and later to Bulgaria.
In addition to her publications in a variety of academic and policy journals, Dr. Young's analysis has appeared in the popular press, including Bloomberg Opinion, Foreign Policy, the Financial Times, the New York Times, the Wall Street Journal, and The Washington Post. She is frequently quoted in the media and has been interviewed by the BBC, CBS News, NPR, Al Jazeera, CBC, France 24 and CNBC Arabia, among other networks. Dr. Young has contributed numerous chapters to edited volumes, and is the author of The Political Economy of Energy, Finance and Security in the United Arab Emirates: Between the Majilis and the Market (Palgrave Macmillan, 2014).
Education:
Bachelor's in anthropology, Wellesley College
Master's in political science, Columbia University
Master's in international economic relations, Universidad Andina Simón Bolívar in Quito, Ecuador
Ph.D. in political science, Graduate Center of the City University of New York