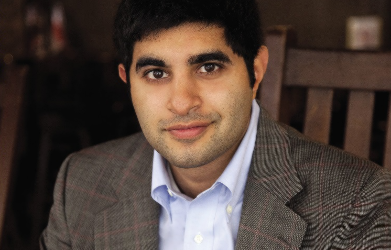 Author
Coined
Kabir Sehgal was a vice president in emerging market equities at J. P. Morgan in New York. He serves as an officer in the United States Navy Reserve, served as a speechwriter on a presidential campaign, and is a term member of the Council on Foreign Relations.
He is the New York Times and Wall Street Journal bestselling author of books including Coined, Walk in My Shoes (with Andrew Young), A Bucket of Blessings, and Jazzocracy.
A Grammy-winning producer who has performed with Grammy-winning musicians as a jazz bassist, he co-founded an arts organization which merged with the Afro Latin Jazz Alliance.
Sehgal is a graduate of Dartmouth College and the London School of Economics.
Profile as of 6/29/15