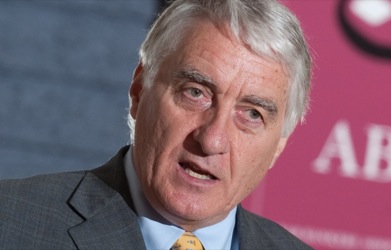 Partner
Tremont Energy Partners
Joseph A. Stanislaw is a partner of Tremont Energy Partners, a private investment and advisory firm with a focus on energy and the environment, and Chairman of the Advisory Board of Tremont's Arlington Energy and Environment Fund. He is founder of the advisory firm, The JAStanislaw Group, specializing in strategic thinking, sustainability, and environmentally sound investment in energy (all forms) and technology. He is also an Independent Senior Advisor on Energy and Sustainability to Deloitte. Dr. Stanislaw was one of three founders of Cambridge Energy Research Associates in 1983 and served as the firm's president and chief executive officer from 1997 to 2004.
Dr. Stanislaw is a Member of the Council on Foreign Relations, and serves on the Boards of several corporations in the energy sector which share a specific interest in oil and natural gas, sustainable and carbon neutral development, climate change, and renewable and alternative clean energy technologies.  Additionally, Dr. Stanislaw serves as an advisor to several firms whose portfolios include companies with this same focus, as well as to sovereign states currently re-evaluating their current and future energy policies.
Dr. Stanislaw is the co-author of "The Commanding Heights: The Battle for the World Economy."  The book is a best seller and has been translated into 13 languages and made into an award-winning 6-hour documentary on PBS. He is also the author of "Energy in Flux: The 21st Century's Greatest Challenge", and "Oil Shockwave".
Dr. Stanislaw received a B.A., cum laude, from Harvard College, an M.A. from the University of Cambridge, and a Ph.D. in Economics from the University of Edinburgh. He is one of only several people to have been awarded an Honorary Doctorate and Professorship from Gubkin Russian State University of Oil and Gas in Moscow.
Profile as of 8/5/2011