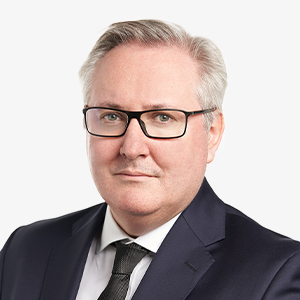 Managing Director
Neuberger Berman
Joe McDonnell, CFA, Managing Director, joined the firm in 2019, as Head of Portfolio Solutions EMEA. His focus is designing and overseeing multi-asset mandates,engaging with strategic partners, and identifying quantitative solutions for clients.
Prior to joining Neuberger Berman Joe spent 10 years as Head of Portfolio Solutions EMEA for Morgan Stanley Investment Management. In this role he was a Senior Portfolio Manager for Key Strategic/OCIO mandates, Multi-Asset, Diversified Alternatives funds/mandates and structured solutions. Prior to this Joe spent 10 years in Corporate Defined Pension Plan management as Head of Investments at Shell International and as Head of Fixed Income for IBM Europe Retirement plans.
Joe has a MA in Economics & Finance from the University of Sheffield and a BA in Economics & History from University College Dublin. He has been awarded the Chartered Financial Analyst designation and is an Associate Trustee/Investment Committee member of Great Ormond Street Hospital Charity (GOSH).