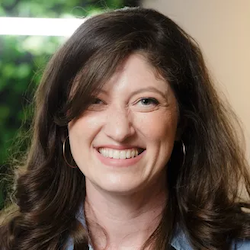 General Manager
Lyft Autonomous, Lyft
Jody Kelman leads the self-driving platform team at Lyft, where she runs products for self-driving vehicle integration and deployment. Prior to Lyft, Jody worked at McKinsey & Company, focusing on public-private partnerships and technology-driven infrastructure investments. In 2008, she served on President Obama's Technology, Innovation,and Government Reform transition team.
Jody graduated magna cum laude from Harvard College and holds a master's degree from the University of Sydney, where she was a Fulbright Scholar. Jody currently serves as a member of the Council on Foreign Relations and is a mentor at Comet Transportation Labs.