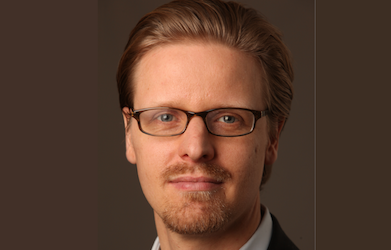 Jens Nordvig is a Danish-born economist specializing in foreign exchange markets and macroeconomic policy. He is the founder of Exante Data. He then worked for eight years at Goldman Sachs in London and New York, most recently as a Managing Director and Co-Head of Global Currency Strategy, before becoming a Senior Currency Strategist at Bridgewater Associates. Until 2016, he was the Global Head of FX Strategy and Head of Fixed Income Research, Americas at Nomura Securities, the global investment bank. He was responsible for developing Nomura's Research franchise in the Americas, and coordinating the delivery of market-leading content across product lines.In 2016, Nordvig founded Exante Data, a data analytics company focused on macro strategy.
Nordvig was ranked #1 in Currency Strategy by Institutional Investor three years in a row, in 2011, 2012, and 2013. In 2012, he received recognition as one of five sets of finalists in the Wolfson Economics Prize for his joint authorship of "Rethinking the European monetary union," an essay on the future of the Eurozone.
In 2001, Nordvig co-authored an economics textbook entitled Matematik og økonomi (Mathematics and Economics) and, in 2003, he was awarded the U.K. Society of Business Economists' Rybczynski Prize for the best essay by a young economist. In 2013, Nordvig authored The Fall of the Euro: Reinventing the Eurozone and the Future of Global Investing, published by McGraw-Hill. The analysis presented in "The Fall of the Euro" has been cited across policy circles; prominently so in France. His research into the dimensions and consequences of "dark" emerging market debt has been critically acclaimed.

Nordvig received his bachelor's and master's degrees in Economics from the University of Aarhus in Denmark, where he also did post-graduate research on new financial crises models. In 2015, Nordvig obtained a PhD in economics from the University of Southern Denmark. His thesis was entitled Essays on the Euro-Crisis and one chapter was published in Oxford Economic Papers in 2015.