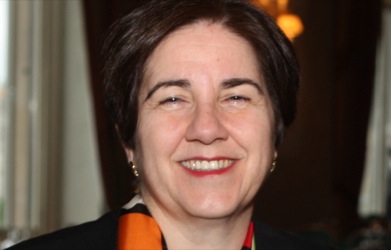 Managing Partner
Hogan & Hartson
Jeanne Archibald, a Director of Hogan & Hartson's international trade group, has decades of experience in a broad range of international trade law matters.  Her practice focuses on national security reviews relating to foreign direct investment in the United States; compliance counseling and enforcement proceedings with respect to economic sanctions, export controls, and anti-money laundering issues under the USA PATRIOT Act; international trade negotiations and dispute settlement under the World Trade Organization (WTO), and other international agreements; customs and legislative proposals affecting trade; and strategic trade counseling for multinational companies.
Before joining Hogan & Hartson in 1993, Ms. Archibald served as General Counsel of the U.S. Department of the Treasury.  As General Counsel, Ms. Archibald was the chief legal officer of the department and all of its 10 subordinate bureaus, including the Internal Revenue Service, the Customs Service, the Office of the Comptroller of the Currency, the Office of Thrift Supervision and the Bureau of Alcohol, Tobacco and Firearms.  She provided legal and policy advice to the secretary of the treasury and other senior officials on the full range of issues under the Treasury Department's jurisdiction.  Ms. Archibald also participated in the negotiation and drafting of the U.S.-Canadian Free Trade Agreement.
Before joining the Treasury Department, Ms. Archibald served in the Office of the U.S. Trade Representative where she supervised proceedings under Section 301 of the Trade Act of 1974 and supervised and conducted international litigation and negotiations under the General Agreement on Tariffs and Trade.  Ms. Archibald also served on the staff of the Ways and Means Committee of the U.S. House of Representatives where she advised members on antidumping, countervailing duty and import relief laws as well as on East-West trade, steel and textile issues.
Ms. Archibald received her J.D. from Georgetown University Law Center in 1977 and her B.A. from The State University of New York, Stony Brook University, in 1973.
Profile as of 5/12/2008