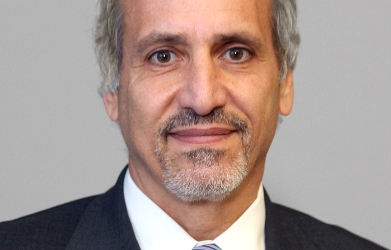 Senior Finance Partner
King & Spalding
Isam Salah is a senior finance partner in King & Spalding's New York and Dubai offices and heads up the firm's Middle East & Islamic Finance Practice Group.
His practice covers a broad range of international and domestic finance and investment matters, with particular emphasis for nearly twenty years on the structuring of Shari'ah-compliant finance and investment transactions, particularly finance and investment transactions in the United States. His work in this area has included the first, and more than a dozen, Shari'ah-compliant financings for private equity investments, dozens of Shari'ah-compliant real estate investment funds that have invested in a broad range of property sectors, the utilization of a Rule 144a high-yield note offering to fund the Shari-ah-compliant financing of a private equity investment, the implementation of the first Euro-Sukuk transaction on behalf of a corporate issuer, the structuring of mezzanine and junior secured property financings (securitized and rated), and the structuring of a home mortgage product. He is a frequent writer and speaker on the topic of Islamic finance and investment. He is a former President of the Arab Bankers Association of North America.
A graduate of Case Western Reserve University, Mr. Salah received his law degree from Cleveland State University, where he served as Editor-in-Chief of the Cleveland State Law Review. He received his LL.M from Georgetown University, where he held a fellowship at that University's International Law Center.
Profile as of 2/21/2014