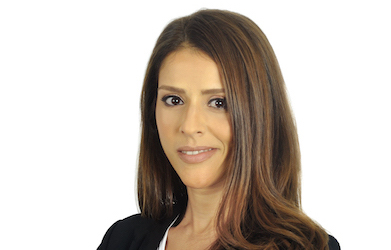 Ibtissem Lassoued
Partner & Head of Advisory in the Regional Financial Crime practice at Al Tamimi & Company
Ibtissem Lassoued is a Partner and Head of Advisory in the Regional Financial Crime practice in Dubai.
She graduated from the Sorbonne University (Paris) and joined Al Tamimi & Company in 2007 from the legal department of the French Group Vivendi, where she conducted primarily US litigation (e.g. class actions, Securities and Exchange Commission ('SEC') and Department Of Justice ('DOJ') investigations.
Ibtissem has extensive experience advising a variety of clientele on a spectrum of white collar crime matters which have spanned the globe. Her expertise on these matters includes complex corporate fraud, tracing, freezing and recovery of assets, anti-money laundering, counter-terrorist financing, extradition (acting both for States submitting extradition requests and individuals who are subject of a request) and mutual judicial cooperation, including issues relating to foreign judgments and Interpol notices. In order to advise fully, Ibtissem offers clients a full and practical knowledge of the remit of inter-governmental organizations, in particular in relation to the FATF and MENAFATF, and the effect of the same on anti-corruption, confiscation of the proceeds of crime, de-risking and the reporting of suspicious transactions.
Furthermore, she frequently advises clients on international economic sanctions, counter-terrorist financing (particularly concerning charitable fundraising regulations), embezzlement, fraud and corruption, including advising multinational companies, global banks and international firms. Ibtissem is also experienced in assisting with multijurisdictional investigations where the applicability of foreign regulations needs to be considered (e.g. the anti-corruption laws such as the US FCPA and the UK Bribery Act).
Ibtissem has been ranked Band 1 in Chambers Global for the last four consecutive years, every year since the addition of the Corporate Investigations category, and was commended by sources as being "most effective" and "stunningly good at what she does". She is also praised for her "very good reputation in challenging and interesting issues in the Middle East" and for being "well versed in anti-corruption and anti-bribery law, regularly advising multinationals and high net worth individuals. She has conducted a number of cross-border investigations and is well known for her white-collar crime practice."
Her international profile and engagement with the financial sector has led her to be ranked amongst Financial News' 50 Most Influential Women in Middle East Finance in 2019.