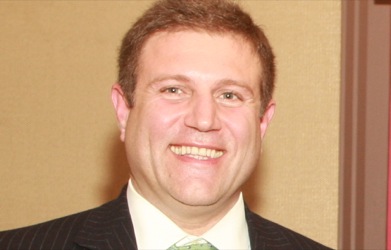 Managing Partner
Phoenix Capital
Hussain Qaragholi graduated from Georgetown University with a degree in Business and International Political Economy and subsequently began his career on Wall Street with Merrill Lynch, followed by Citigroup, Abu Dhabi Islamic Bank (ADIB) and Essdar Capital, before he founded Phoenix Capital in 2011.
In 2003, while at Citigroup, Mr. Qaragholi initiated the Citigroup Iraq Desk, where he transacted on market leading corporate, structured and trade finance deals, including the $22 billion restructuring of Iraq's Saddam-era commercial claims and the Republic's debut $2.7 billion sovereign bond issue, the Iraq 2028s. In 2006, he initiated the Citigroup Global Structured Solutions Group desk, covering CEEMEA, where he advised public and private sector clients on solutions-based bespoke financings.   He subsequently joined Essdar Capital, as Senior Managing Director, and advisor to the UAE and Oman sovereign governments and private royal wealth funds.  As a Senior Vice President and Iraq Business Head at ADIB, he led the bank's entry into Iraq and successfully set-up the first stand-alone foreign bank branch in the Iraqi market.
Mr. Qaragholi is founding board member and President of the US Business Council in Iraq.  He is a recipient of the International Finance Review "Global Restructuring Deal of the Year" and "EMEA Restructuring Deal of the Year" awards.  He has appeared frequently in the media, including the Financial Times, Christian Science Monitor, the National, as well as on the internationally broadcasted CNBC Capital Connection and Platts Energy Week. He received his Bachelors of Arts (Honors) from The College of William and Mary as well as a Masters of Arts (Honors) from the School of Foreign Service and an MBA—both from Georgetown University. He is a native speaker in Arabic and English.
Profile as of 2/122012