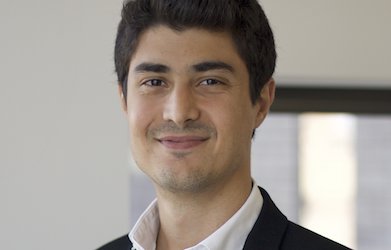 Hisham Elhaddad is a Co-founder and Managing Partner at HOF Capital, where he focuses on enterprise solutions powered by deep learning and AI.
Hisham serves as a Board Director and Lead Investor in Mach Music, a mobile value-added services company, where he worked on the company's global expansion into 9 Latin American countries and grew the company's valuation by more than 10x. Working with Fady Yacoub, Hisham created a Hong Kong-based SPV to invest in the record-setting IPO of Alibaba. The SPV received a stock allocation at a discount with a 3x margin and was successfully exited with a 76% return in two months. In addition, Hisham has syndicated SPVs that invested in Uber, and Drive.ai.
As Director and majority owner of Quality Standard Egypt, an integrated food processing and manufacturing facility, Hisham has overseen its growth into a $60M annual exporting firm. Hisham was previously the Co-Founder of Energal, a hyperlocal sustainable energy company tackling distribution inefficiencies in emerging markets. Energal partnered with US and Indian suppliers to import tailored smart meters and smart micro-grids into Egypt.
Along with Onsi Sawiris and Fady Yacoub, Hisham invented the drümm device, an IoT-enhanced wearable that allows for haptic communication, after participating in Switch SuperNap's technology accelerator. Hisham has also worked at Entrepreneur's Roundtable Accelerator (ERA), a seed-stage technology accelerator, where he advised portfolio companies on growth and fundraising strategies; as a Financial Consultant for Baker Tilly International, the world's 8th largest accountancy and business advisory network; and as an R&D Engineer for Sealed Air Corporation, a $9bn market cap leader in the packaging and container industry.
Hisham holds a Bachelor's degree in Electrical Engineering from Boston University. He is fluent in English, German and Arabic with a working proficiency in French.