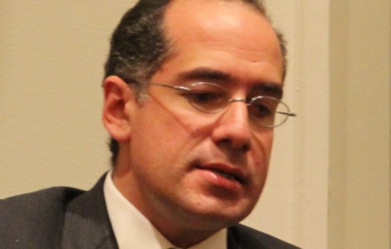 Co-Founder and Managing Director
Citadel Capital
Hisham El-Khazindar is Co-Founder and Managing Director of Citadel Capital, the leading private equity firm in the Middle East and Africa. Citadel Capital's nineteen opportunity-specific funds control platform companies with investments of more than US$ 9.5 billion spanning 15 countries and 15 industries including energy distribution, solid waste management, agrifoods, cement, refining, transportation and glass manufacturing.
Prior to co-founding Citadel Capital, Mr. El-Khazindar was Executive Director of Investment Banking at EFG Hermes, where he advised on key transactions and started his career in 1996. In 1999-2000, he was on secondment to Goldman Sachs in London, advising firms on strategic options and M&A transactions.
Mr. El-Khazindar sits on the boards of leading companies including ASEC Holding and El Sewedy Cables. He was Chairman of the Capital Markets and Investment Committee at the American Chamber of Commerce in Egypt and a member of US-Egyptian Business Council. He is a member of the Advisory Committee of EMPEA, a founding member of EPEA, a board member of the Egyptian Capital Markets Association, and a member of the Board of Trustees of The American University of Cairo. He was recently named a 2013 Young Global Leader by the World Economic Forum. He holds a BA in Economics from the American University in Cairo (1996) and an MBA from Harvard Business School (2003).
Profile as of 5/16/2013