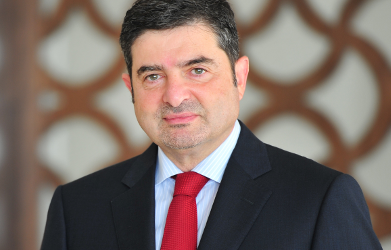 Chief Executive Officer
SEDCO Capital
Hasan AlJabri has been a major player in investment banking and corporate finance in the MENA region for over 30 years, holding leading positions in two of the region's most influential financial institutions: NCB Group and SAMBA. His achievements have driven these institutions to become leaders in corporate finance, corporate banking and investment management. He currently leads SEDCO Capital, managing and advising on local and international investments in a diverse range of asset classes whilst ensuring that all these investments comply with the challenging Shari'a guidelines, spearheading the way into ethical investment solutions.
Mr. AlJabri is a member of the Global Islamic Finance and Investment Group, a member of HOPE International's advisory board and board member of Saudi Foras Investment Company.
Hasan was the chairman of the Saudi Arabian chapters of the World Presidents Organization and Young Presidents' Organization and a founding board member of the Gulf SOL.
Profile as of 10/7/15