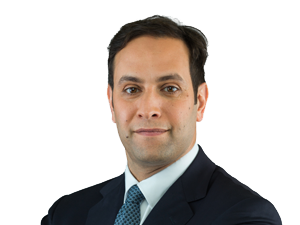 Executive Director
Mubadala Capital
Hani Barhoush joined Mubadala in 2004 and is the head of Mubadala Capital as well as an Executive Director.During his tenure at Mubadala, Mr. Barhoush held a number of senior roles within the organization including leading the Mubadala Capital business since its founding in 2011. Hani is also a member of the Mubadala Investment Committee.
Prior to joining Mubadala, Mr. Barhoush was an investment banker with Merrill Lynch Pierce Fenner & Smith in New York.
Mr. Barhoush graduated from Georgetown University Edmund A. Walsh School of Foreign Service with a Bachelor of Science in Foreign Services (BSFS) and holds an Master of Public Policy (MPP) from Harvard University J.F.K. School of Government and a J.D. from Harvard Law School.