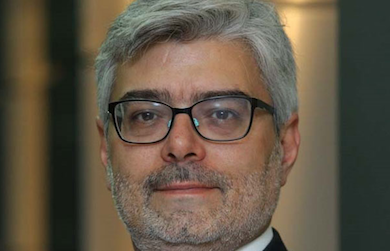 George Sarraf is a Partner and the Managing Director of Strategy& in the Middle East, and is part of the firm's EMEA Core Leadership team. Previously, George led the energy, chemicals, and utilities practice in the region.
He has over 25 years of consulting experience in the energy industry and has led high-profile client engagements in the Gulf region, Levant area, North Africa, and beyond. His main industrial focus is oil & gas, power (including renewable energy), water, and district cooling with functional expertise around business strategy formulation, regulatory frameworks development, pricing strategies, local content policies, research and development, and operating model design.
In addition to his client work, George has authored multiple articles and reports, including From technology adopters to innovators: How R&D can catalyze innovation in Middle East national oil companies; Securing the future of natural gas in the GCC: Time for sustainable price reforms; Unlocking the potential of district cooling: The need for GCC governments to take action; The Future of IPPs in the GCC: New policies for a growing and evolving electricity market; and An unprecedented market change: How the recession is changing the global gas market.
George holds engineering diplomas from the Ecole Polytechnique and the Ecole Nationale Superieure des Telecommunications in France.