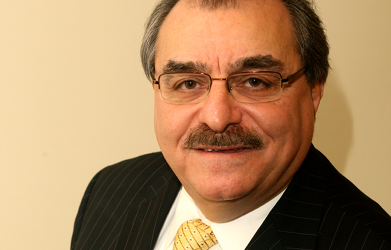 President
The Galen Group
George N. Jalinos is the Founder and President of The Galen Group, Inc. and Managing Member of Galen Realty LLC.
For over nineteen years, The Galen Group has specialized in real estate asset management, investments and consulting. Catering primarily to non-US owners of US real estate, the Galen Group has overseen impressive and diverse assignments in commercial real estate consulting, transactions, and asset management. As a result of its vast international network and its reputation and integrity, The Galen Group, Inc. often receives early and primary access to the finest real estate opportunities in the US.
Prior to his association with The Galen Group, Mr. Jalinos was responsible for the asset management of an extensive US commercial real estate portfolio for a prominent international family office based in New York City.
Earlier in his career, Mr. Jalinos had the distinction of being appointed the youngest International Vice President with Citi where he was deputy head for the western region of Saudi Arabia and was recognized for his leadership by both Citigroup and the Saudi Arabian Chamber of Commerce.
He currently serves as a four term elected director on the Board of the Arab Bankers Association of North America and on several professional and charitable Boards in the New York City and Washington DC areas.
He has received a Certificate of Special Congressional Recognition from the US Congress, a Proclamation from the New York State Senate, Citations from each of the New York City Council, the City of New York, the President of the Borough of Brooklyn, and the City of Yonkers. He has also received several business, professional, and community honors including the highly prestigious Business Leadership Award of the National Arab American Medical Association.
He has travelled extensively and has spoken at international business and real estate conferences in New York , Newport (RI), Los Angeles, London, Monte Carlo, Dubai, Beirut and Abu Dhabi.
Mr. Jalinos graduated from Fordham University and did his graduate studies including advanced Arabic at the American University of Beirut and New York University. He is fluent in Arabic and Spanish.
Profile as of November 15, 2014