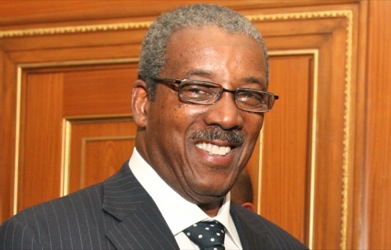 Chairman
Hinduja Capital Advisors, Inc.
Frank Savage, a consultant to the Hinduja Group, oversees the Group's New York financial services activities. In this capacity, he directs the development of the merchant and investment banking, fund management and the RIA business.
Mr. Savage was previously Chairman of Alliance Capital Management International, a division of Alliance Capital Management Corporation where he served on the board of directors. Prior to joining Alliance, he was Chairman of Equitable Capital Management Corporation, an investment management subsidiary of Equitable Life. He served the earlier part of his career in the international division of Citibank, serving in New York, the Middle East and Africa.
Mr. Savage has served on the boards of several corporations and not-for-profit organizations, including Bloomberg LP and the Arab Bankers Association of North America. He is Chairman Emeritus of Howard University and former Trustee of Johns Hopkins University.
He earned a B.A. in 1962 from Howard University, an M.A. in 1968 from The Johns Hopkins University Nitze School of Advanced International Studies, and received an Honorary Doctorate Degrees in Humane Letters from Hofstra and in Laws from Howard University.
Profile as of 7/25/2011