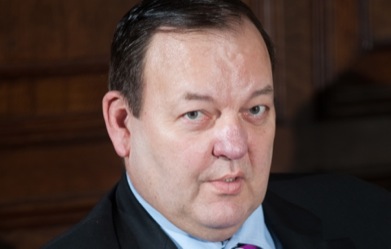 Senior Vice President of Government Programs
ORBCOMM
Frank Prautzsch is the Senior Vice President of Government Programs for ORBCOMM and President of Velocity Technology Partners, LLC. He is a 1977 graduate of the United States Military Academy at West Point, NY, and a 1986 graduate of the Naval Postgraduate School in Monterey, CA. Over his military career he served in a variety of technical and operational capacities on numerous global missions, and focused his expertise on establishing satellite communications and space as critical military enablers. Upon retirement from the military in 1997, he was granted the Military Legion of Merit.
Mr. Prautzsch joined Hughes Space and Communications and spent approximately 6 years developing military and commercial spacecraft that are in service today. He then joined Raytheon where his technical skills shifted to a roadmap of satellite terminals, advanced networks, advanced disruptive technologies, and renewable energy solutions. Several of his innovations are in use saving lives today.
His current work in ORBCOMM involves the development of advanced machine-to-machine concepts in space and wireless communications networks, energy and battery integration, social network integration, and specialty sensors for applications by all governments worldwide. As he remains in close contact with key customers, investors, and governments, Mr. Prautzsch continues a private passion via his own LLC tied to advanced IT and aerospace technologies and renewable energy solutions. He is also on the Board of Directors of the world wide Algae BioMass Organization (ABO).
He holds a Bachelor's Degree in Engineering from USMA, and a Master's Degree in Command and Control Systems / Space from the Naval Postgraduate School, and certification from the Raytheon Business Leadership program at the University of Chicago. He is a member of the Armed Forces Communications and Electronics Association, the National Defense Industries Association, the Institute of Electronics and Electrical Engineers, and the American Society of Mechanical Engineers.
Profile as of 8/5/2011