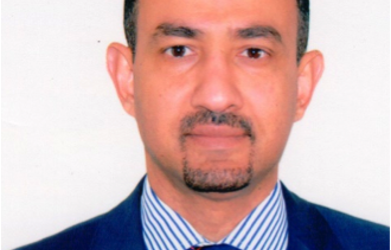 Managing Director
HSA Group
Fathi Saeed is Managing Director of the Yemeni family business, HSA Group, which was founded by his late grandfather in 1938.
Mr. Saeed worked in the field of food manufacturing in Yemen for 12 years before transitioning to London in 2002 to work in commodity trading, and then back to Yemen in 2006 to work in banking retailing for a short period. He joined Natco (a subsidiary of HSA Group and one of the largest trading companies in Yemen) in 2008. He became Natco Holding's Managing Director in 2012, overseeing Natco's seven companies in the fields of Automotive, Pharmaceuticals, Electronics, Power & Renewable Energy, IT, Food Distribution and Property Developments.
Mr. Saeed is involved in numerous NGOs promoting entrepreneurship, Corporate Governance, and CSR through his chairmanship of the Yemeni Business Club (YBC), the most active business body in Yemen. He is also the Chairman of the Yemeni-Korean Business Council and serves on the board of Yemen Education For Employment (YEFE) and the Turkish and Emirates Business Councils. He is also member of the Cancer Combat Foundation & Thalassemia Foundation.
Mr. Saeed completed his undergraduate business degree in the United States in 1990 and his post-graduate degree in the UK in 2002, and has completed several Executive Education Programs in Strategy, Leadership, Sales & Marketing at London Business School, Ashridge Business School, Cranfield School of Management, the International Institute for Management Development and the Tuck School of Business. Fathi is married with 4 children.
Profile as of 9/25/14